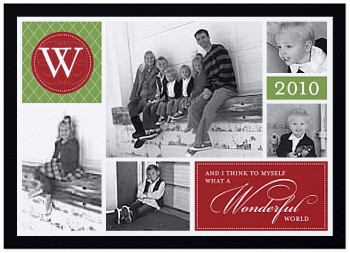 With Love Chartreuse Christmas 5x7 folded card

I posted awhile back about how great
Shutterfly
is for holiday cards, well I just finished mine all while the babies napped! So easy!
Shutterfly
is such a great easy site to use! I spent about 30 minutes total including uploading, to create this gorgeous card. I can't wait to receive them in the mail, which I know will be quick because
Shutterfly
is just speedy like that. Of course if I wanted to spend just a teeny bit more per card,
Shutterfly
would have addressed and mailed them for me! WOW that is awesome, maybe next year. For now I still enjoy handwriting the addresses myself, it gives me a chance to think and pray about the
recipient
.